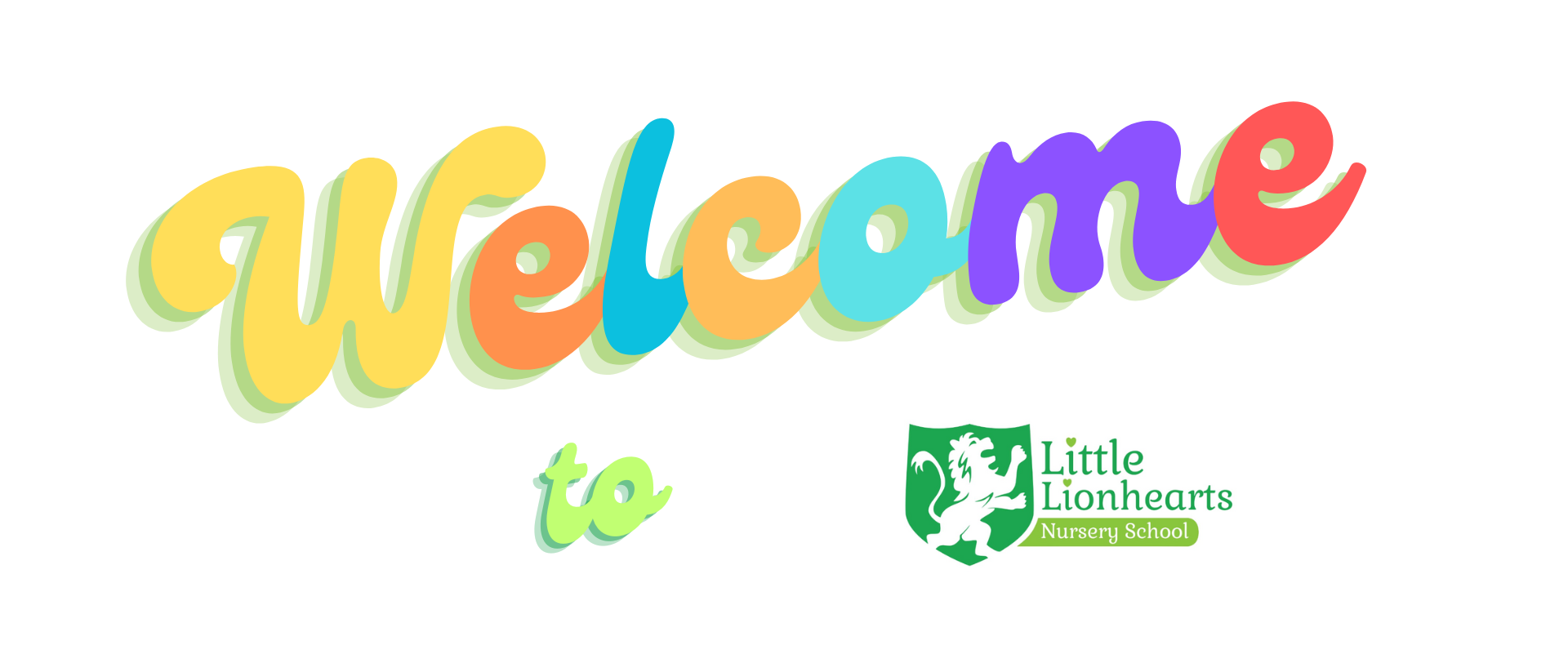 Giving your child the best start
A Good Provider rated by Ofsted for childcare from 3-months to 5 year-olds
Get Started
Highly Rated by Parents
We're a trusted childcare provider in our community, well-regarded for our exceptional parent feedback. We take immense pride in earning our parents' trust and it's our top priority to maintain the highest standards in childcare excellence.
Good Provider by Ofsted
"Children are safe and happy at the nursery. They arrive with big smiles and are
excited to explore and engage in the interesting activities that staff carefully plan
for them." – Ofsted Report
Help with Paying Fees
We're here to assist parents with funding and tax-free childcare options. Our straightforward, all-inclusive fees cover everything from meals to nappies, ensuring affordable, high-quality care.
Little Lionhearts Nursery School is committed to providing quality education and safe childcare, giving each child from three months to five years old a happy, healthy and stimulating start for their lives. We aim to meet the individual needs of children to develop their skills, positive behaviors, knowledge and confidence required in their later years and to provide the children and their families with a sound foundation to transition into school life.
We encourage parents to visit us to meet the team and have a look around, we are always happy to answer any questions you may have. Parents are welcome to book a personal show-round with one of our nursery managers or attend an open day where your child gets to interact with our practitioners in carefully planed EYFS activities
Little Lionhearts are continuously developing new and different ways of encouraging child development in a safe, yet stimulating environment. Childcare initiatives have been developed by wonderful team with the Early Years Foundation Stage (EYFS), Foundation Phase, Birth to three, CFE, Pre-Birth to Three and National Care Standards, helping to improve key skills at every level. We consistently ensure that all staff members are aware of childcare updates and local guidance.
Extracurricular Activities
Music & Movement
Our nursery offers a balanced mix of quiet and active times, catering to young children's shorter attention spans. Music and movement activities, featuring various instruments, promote physical development, creativity, and social skills.
Cooking
Cooking classes instill a love for healthy eating in kids, fostering creativity in snack preparation. Kids get to express their culinary ideas, expanding their horizons with fun recipes. Special cooking sessions, like dumpling-making during Chinese New Year, broaden cultural awareness.
Farm & Animal
Caring for pets, whether dogs, cats, or fish, aids children's emotional development, fostering self-confidence, empathy, and compassion. Pets also offer social interaction and play, teaching important life skills during extracurricular activities.
Gardening
Kids relish gardening, exploring nature by digging in the soil. Gardening provides valuable lessons about plants, animals, and the environment. It fosters respect for nature and nurtures a sense of responsibility towards all living beings.
A Second Language
Learning a new language at a young age boosts cognitive abilities and cultural awareness. Our program introduces children to the sounds, words, and phrases of a new language in a fun, engaging way. This early exposure helps develop their memory, enhances creativity, and fosters an appreciation for global cultures.
Drama & Arts
In our drama sessions, children explore the world of imagination and expression. Through role-playing, storytelling, and creative activities, they develop communication skills, self-confidence, and empathy. Drama encourages children to understand different perspectives and fosters their ability to express thoughts and feelings creatively..
Yoga
Our yoga classes are tailored for young learners, focusing on fun and movement rather than complex poses. These sessions help children improve their motor skills, balance, and coordination. Practicing yoga also encourages a healthy lifestyle, connecting them with their bodies and the natural world.
Mindfullness
Mindfulness exercises are woven into our daily activities, helping children understand and manage their emotions. These simple, age-appropriate practices teach them to focus, remain calm, and develop inner peace. Mindfulness is crucial for emotional regulation, contributing to their overall mental and emotional well-being.
How do I register my child?
Registration is straightforward and eco-friendly, as we operate paperlessly. All necessary documents and forms are available under the 'parents' tab on our website. Once you've completed the online registration form, we will contact you regarding the next steps. For a more detailed explanation about your child's journey with us, see the My Child's Journey page.
What is included in the fees?
Our fees are all-inclusive, covering meals, extracurricular activities, nappies, and wipes. The only additional fees are extra childcare sessions, optional special events and school trips.
Do you accommodate special dietary needs and allergies?
Yes, we cater to all dietary requirements and allergies. Our on-site cook prepares fresh meals, ensuring every child's dietary needs are met.
How do settling in sessions work?
We aim to make the transition as smooth as possible for both parents and children. Our settling in process involves gradual introduction to the nursery environment and staff:
Day 1: One-hour session with parents in the room.
Day 2: One and a half hours with parents spending some time in the room and then waiting in the reception area.
Day 3: Two-hour session where parents can leave the premises but stay nearby.
How will I be updated about my child's day?
We use a dedicated app to provide updates on your child's meals, sleep, activities, nappy changes, and any accidents. Additionally, staff will give verbal feedback when you collect your child.
How are fees collected?
Fees are payable monthly in advance. Payment options include direct debit (recommended to avoid late fees), standing order, card and cash. Find out more about our price in the Fees and Funding page.
What will my child learn?
We adhere to the Early Years Foundation Stage (EYFS) guidelines, supporting children at their own pace. Our curriculum includes 'Story Gems' for learning through books, and activities for developing skills in writing, numeracy, problem-solving, vocabulary, confidence, and life skills like healthy eating, physical exercise, and sustainability.
When is the nursery closed?
The nursery is closed on all bank holidays, for one week during Christmas, and on three inset days annually for staff training. For more information see Opening Hours and Sessions page.
What Our Families are Saying
We were deciding between a few local nurseries and decided on Little Lionhearts Nursery School. All the staff members are amazing and really hands on and support the learning needs of each child. We always look forward to the daily update on the app as to what our daughter has eaten, as she is picky eater and have found she eats a lot more around her age group and with the encouragement from her teachers. Thank you Little Lionheart for all your hard work on a daily basis. Highly recommend if your in Sudbury Hill and Harrow area.
Little Lionheart's is a great nursery. The staff are lovely and there has been low staff turnover which allowed my child to build long-term relationships. We were really satisfied with the experience we had with our first child so we put our youngest there too! Highly recommend this nursery.
This is an excellent nursery. Most of the staff are very caring, and supportive. My son loves the nursery very much and connects with every staff member. Education and activities are good. My overall experience with this nursery (Little Lionhearts Nursery) is good.
Good environment, excellent for kids. All staff are very kind and lovely people. My child loves to come here every day and looks forward to coming.
The only thing I would love is, we should have the food menus like last year.
Overall, an excellent place for my child.
Outstanding nursery.
All staff are welcoming and caring.
My little one has been there for almost nine months.
I have no negative comments about any of the services provided or the staff.
Thanks to everyone in this facility.
My son has settled in here quickly and talks about how much he enjoys his time there. The staff are friendly and the premises is always clean. They have lots of toys and make a variety of different things like cakes, arts and crafts.
Very good staff and so nice, everyone is helpful. I am so happy with the nursery, the kids are so happy and active. Even the children play area is nice and clean and they are maintaining it very nicely. All teachers are very nice and the kids are learning new thinks.
I am so pleased that I chose Little Lionhearts Nursery School for my son. The staff have created such a warm and welcoming environment for the children. The staff are truly incredible and I am confident that they are providing the best opportunities for my son. I greatly appreciate all of the feedback
that I receive on a daily basis and I am blown away with the progress he is making during his time with them. The communication is excellent and there is a great choice of food. I am particularly grateful to the Baby Room team for their love and warmth.
My son started nursery when he was more than a year old initially he was going three times a week and now he is full-time. I am very happy with his development so far. The staff is very friendly and helpful.
The third nursery I looked at and I was sold on seeing how warm, hands-on, engaging, welcoming, nurturing, and loving the staff were to the little ones. Little Lionhearts adapts to every child's needs and development path and I can already see changes in my baby's social and eating habits. The daily
feedback is invaluable and updates via the app are so helpful in ensuring parents stay involved.
... My child knows all her teachers and talks about them every day! The teachers here have given my child a second home. They are all friendly and
care a lot. The team have been such good influence. The manager and her team have turned this place absolutely worthy of their Ofsted score. I am so sad that my daughter is graduating this year because she will miss this school and so am I.
This nursery is absolutely fantastic. From members to the staff to the food, facilities, feedback at the end of the day and all the resources. I am very grateful to all of you, especially to the team for all the support, love and help to my baby boy. He started nursery with nine months and from the
first day he is being very happy, friendly and sociable. His constant smile describes how good you all make him feel. Also, the nursery provides a daily diary and some pictures that make you feel calm and happy knowing that your child is in the best hands.
My son started the nursery when he was one year old. Being a covid baby he had hardly met anyone apart from me and my husband, so it was a major change for him. But from the very start the staff has been very supportive and understanding on how much this pandemic has impacted the children, and I think
as a parent I had more separation anxiety in leaving him behind. But the staff was always happy to reassure me over the phone or chat and update me on how he is doing. Now six months down on majority of the days he is more than happy to wave me good bye and start his day at the nursery.
Our child started at Little Lionhearts Nursery School when she was 11 months during the challenging times of Covid. It was difficult for us as parents not to know much about what was happening within the nursery but our child has always shown a lot of enthusiasm going there. We even sent our preschooler
for the holiday from time to time and he was also very excited to return. 
So impressed with Little Lionhearts Nursery School. My son started in February and from the get go they have been absolutely fantastic. Their settling in process is unique to other nurseries and settings I have experienced, they tailor it to the needs of your child for example, increasing hours when
the child is ready, allowing parents to wait during these initial sessions and answering all the questions that come with starting at a new nursery. 
My son started at the nursery for his settling in this week and where other nurseries I felt uneasy, at Little Lionhearts I knew he was instantly happy and ready to go. He came out smiling and waved bye to the staff where other places he's come out crying.
The staff are so bubbly and friendly, I love
coming to drop off and pick up and wish I could just stay for the whole day, lol.
So far our experience of Little Lionhearts Nursery has been wonderful. The staff are consistently kind, helpful and understanding. The nursery manager is very flexible and sympathetic to the life of a mother that works shifts and tries to be as accommodating as possible.
The food is excellent, nutritious
and cooked on site. Furthermore, the use of the Blossom educational app to communicate to parents about their child's well-being throughout the day is excellent.
Their education program is better than high-end schools out there. This school is much more than that. For example In the beginning my kid could not write her name and struggled with composing full sentences. Now, she can write her full name, her vocabulary and grammar are so good and she is able to write and memories the alphabet and numbers and so much more. That's just a mere fraction of what the school has done. Thank you for everything!
The staff are welcoming and care so much about our kids that it is impossible not to feel in good hands. Even during the Covid lockdowns, they've managed to keep their doors open and have offered an environment as safe as possible for children and parents. We're now moving out and need to change nursery but our child will miss Little Lionhearts Nursery School very much. It was her second home for sure.
All the staff are extremely tentative and kind to both children and parents. I have found each and every member of staff to be positive and enthusiastic. Daily updates on the app make for a really good connection with the nursery and your child, I love being able to see what my son has eaten in the day and what was in his nappies! Makes such a big difference! My child is vegan and they have been completely supportive and have provided excellent meals for him. They also include development updates regularly. I can't recommend this nursery enough.
... My 10-month-old daughter has already begun to learn and exhibit new skills and seems very settled despite only commencing in the past few weeks.
I would highly recommend this nursery to anyone wanting a safe, enjoyable and encouraging environment for their child.